Types of Timber Tables We Make
NATURAL TIMBER TABLES
Nothing compares to the beauty, look and feel of natural timber tables. Especially when the timber's natural beauty is perfectly preserve in the finished product.
Australian Heirloom Timber offers a comprehensive range of natural timber tables that are both functional and beautiful. We believe in offering quality service and long lasting products, without sacrificing design and aesthetics.
Our natural timber dining tables, coffee tables, bar tables, restaurant tables and outdoor tables are treated and finished using only the most natural methods to retain the timber's properties. Our furniture is finished using tung oil, an environmentally safe wood preservative. Unlike varnish, using tung oil ensures that the natural beauty, smell and feel of the wood is not compromised. The wood remains breathable and can help purify the air in any room.
Our furniture's beauty lies in the fact that time and age will only enhance its appearance. Decades of use will give your table an attractive patina. The colours and grains of the timber make out natural timber furniture irresistible to touch. When you give into the urge to reach and touch the surface, it will be real timber underneath your fingers, not just a coat of varnish.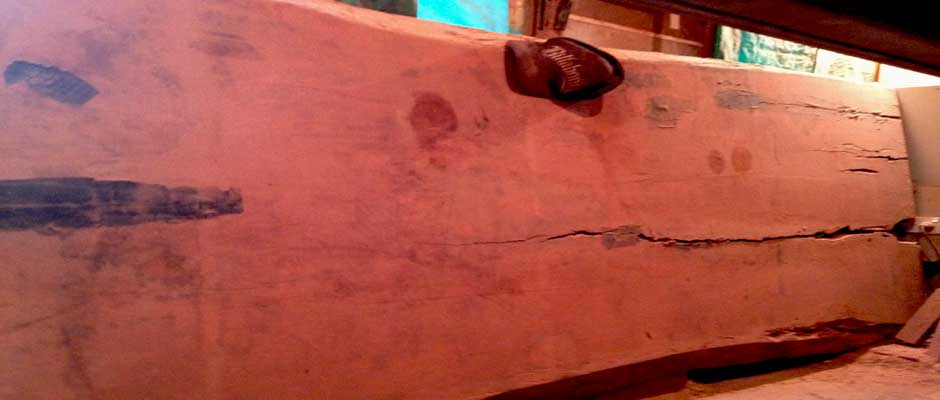 WOODEN TABLES
Are you opening a new restaurant, bar of coffee shop? Or are you simply looking for a perfect piece of solid wooden dining table to replace the old table you have at homes? If you care about the quality and the price of your wooden tables, you have come to the right place.
At Australian Heirloom Timber, we use the highest quality of hardwoods to craft our premium wooden tables. We have a fabulous selection of solid wooden dining tables, solid wooden restaurant tables, solid wooden bar tables, solid wooden coffee tables and a lot more in a wide variety of colours and styles to tailor your needs. We provide dining options with unique designs, great quality and meticulous craftsmanship at a very reasonable price.
We have a keen eye for detail and will always put our best foot forward into each solid wooden dining table we manufacture. Since our solid wooden dining and restaurant tables are built tough, you can be assured that our solid wooden dining table collections will stay in great condition even after generations of heavy use.
Enhance your home with our solid wooden high quality products. You can guarantee that out craftsmanship is the perfect way to set any coffee shop or restaurant bar apart from the competitors. With our wide range of styles and finish options at Australian Heirloom Timber, you are sure to find the solid wooden table of your dreams.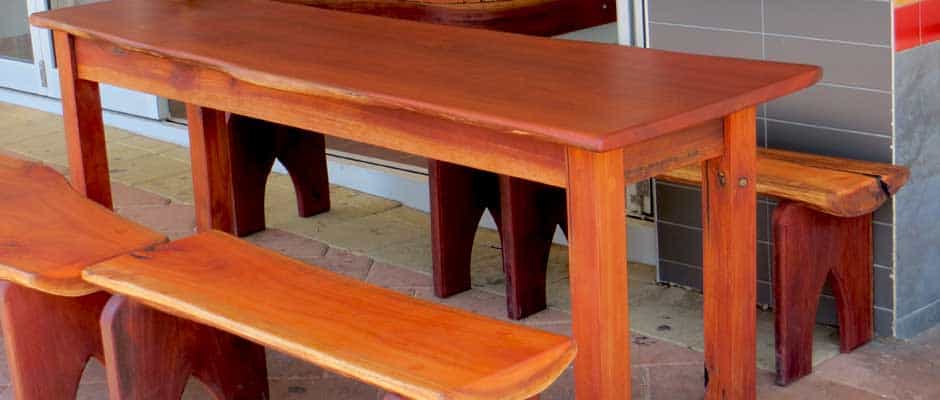 RESTAURANT TABLES
If you are a restaurant owner, you know that great food and excellent service is only a part of running a successful, thriving business. The look, feel and overall mood of your restaurant has a huge impact on providing your customers with the ultimate dining experience. In fact, most customers will base their first impressions on table tops and seating you choose for your restaurant, which is why Australian Heirloom Timber takes pride in creating custom made restaurant table tops and seating that will complete the overall ambiance of your business. We have an extensive range of high quality, exotic hardwood that you can choose from to match your restaurants motif.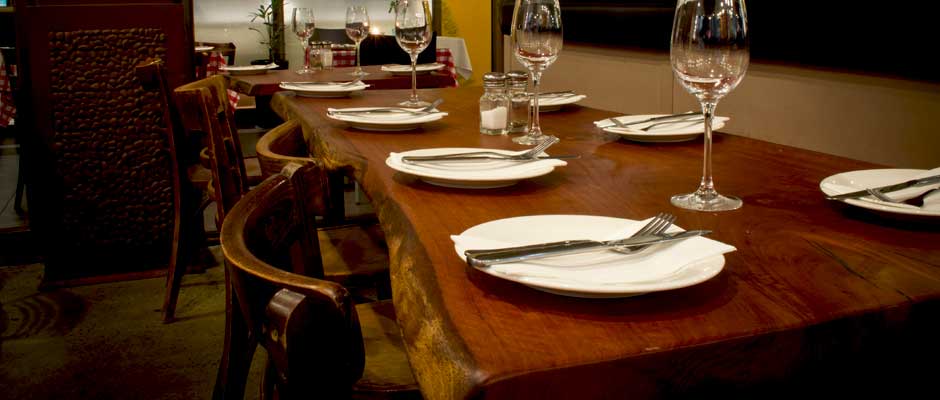 Whatever your design concept is, Australian Heirloom Timber can customise beautiful timber tables to your requirements and furniture to fit your needs.
Are you looking for something modern? No worries; we can create contemporary looking furniture with a classic feel. Do you need something timeless? Well you couldn't have gone to a better place; timeless is what we do best.
SINGLE SLAB TABLES
A beautifully finished single slab timber table can lend classic and elegant charm to any room.
Our collection of single slab timber dining tables, coffee tables, bar tables and restaurant tables, proudly reflect our design philosophy through the sturdy and sustainable quality of our pieces. Each is made from a single slab of timber over three hundred years old, which is the reason our tables are so sought after and highly regarded.
Not only are Australian Heirloom Timber's single slab timber tables built to last for generations, they all possess a memorable quality that can add undeniable character to any room in your home or office.
Our single slab tables come in a variety of sizes. We always keep slabs of different sizes in stock. So whether you are looking for a six seater dining table for you or your family or a four metre table for your business or board room, choosing the perfect table has never been this easy.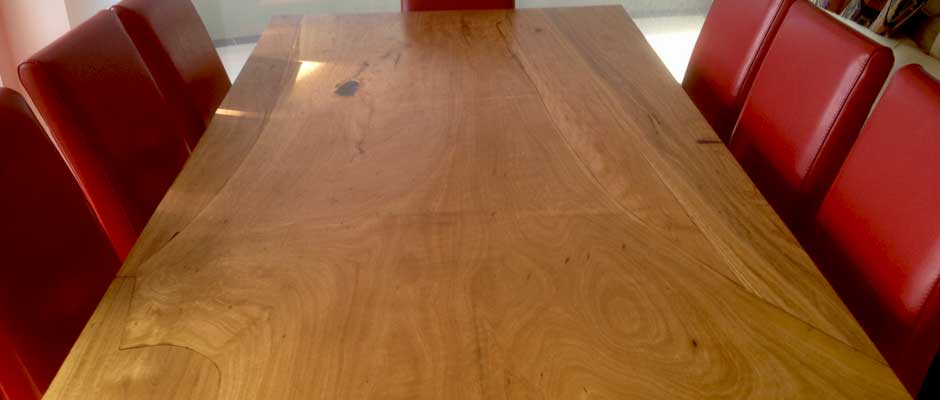 DINING TABLES
At Australian Heirloom Timber, we pride ourselves on the effort and passion we pour into every project.
It brings us great pleasure to create beautifully crafted, custom made timber dining tables for you and your family. We understand the pleasure of dining with family and friends, which is why we want you to enjoy the dining table you are sitting around just as much as the meals served on it. Our goal is to make you fall in love with your custom made timber dining table every time you use it.
We will ask you key questions to ensure that all your requirements and needs are met. Do you have a big family or enjoy having company over? Do you need a dining table that will fit in an awkwardly shaped are, while complementing your interior design? Do you need an outdoor dining table for picnics and bbq's. These are only a few examples of requirements we can provide solutions for. more on timber dining tables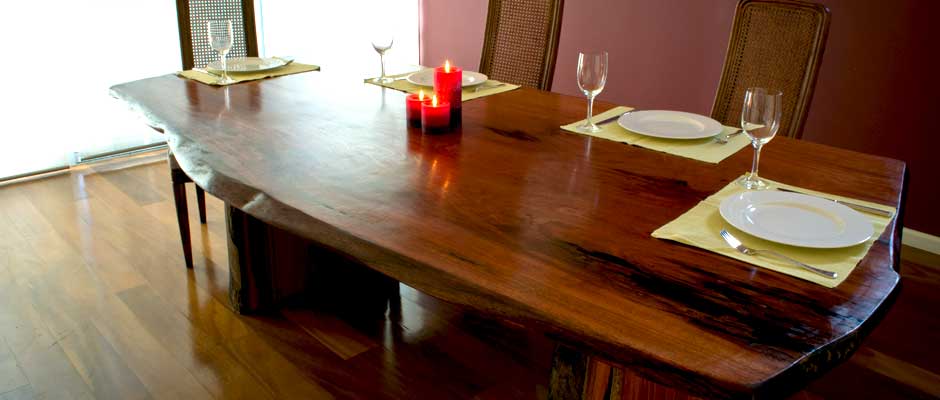 TIMBER COFFEE TABLES
Nothing ties your living area together like beautiful custom made timber coffee table.
Coffee tables may seem like a small design aspect when compared to bigger pieces of furniture. Every home owner knows that the right coffee table can profoundly affect the overall look of your home. Finding the perfect timber coffee table can be the final step to realizing your decorating dreams, but choosing the wrong one can throw your whole design aesthetic out he window. So why would take any chanced with pre made coffee tables that may just end up clashing with the motif of your living room? You don't. By letting us customize your coffee table it will beautifully compliment the rest of your furniture.

BOARDROOM TABLES
The conference / Boardroom room is one of the most important places in the office. It is not only a place where the staff, management and other employees of the company meets all together to discuss important matters. It is also a place where the employees share other important ideas they have in turn which affects the success of the business. Aside from that, it is also an important venue to meet important and potential clients, so the aesthetic structure of the room must never be compromised.
The focal point in most conference / boardroom rooms is the meeting room table or boardroom table. So you have to get the perfect piece of furniture that not only represents your company but most importantly, the type of furniture that gives the right and lasting impression when your potential clients enter the room.
The best type of boardroom table is usually custom made to fit the requirements and needs of your company. Australian Heirloom Timber can provide you with the best high quality custom made furniture made in Sydney. We are the leading supplier of quality boardroom furniture, including a wide range of contemporary and modern boardroom tables.
Our custom made boardroom tables can come in a wide range of colour options at the most competitive prices to suit the decor and design of your boardroom. These tables also come in a wide range of different woods which could add an touch of elegance and genuineness to your meeting or board room.